In the Bollywood industry, Badshah is very well recognized for his rapping and singing skills. He first hit his debut single "Dj Waley babu" featuring Astha Gill which crossed a million plays on youtube. After that, it has been a no-turning-back point for Badshah. He carried on with his hard work and later produced a lot of great music such as "Wakhra Swag", "Genda Phool" and many more. 
While on the Hollywood side, J Balvin made his name by becoming the first Latino to hit the Spotify global streaming charts with his Spanish songs. After bringing Latin pop with "Mi Gente", "I Like It", "X" and more, he has been known as the "Prince of Reggaeton".
And now, after achieving great success in their respective industries, both Badshah and J Balvin have come together to bring Indian and Latin culture through their music in their new music video "Voodoo" featuring Tainy.
Voodoo is a work written by Tainy, J Balvin, and Badshah, composed by Badshah, and sung by Badshah and J Balvin.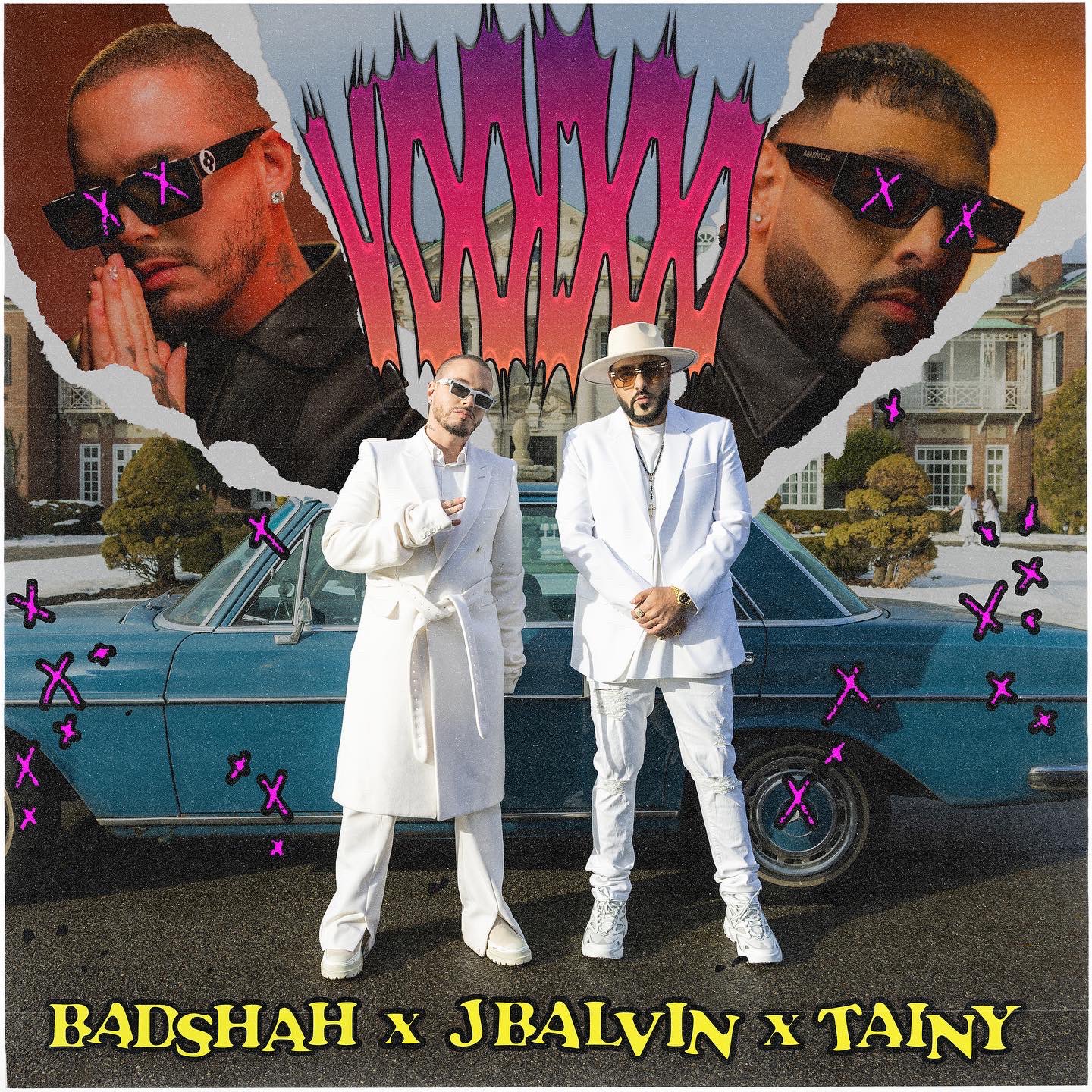 The song's name "Voodoo" truly suggests black magic, so the total video's theme is encircled by black magic and things that go with it. The lyrics are on the note that Badshah's girlfriend has some black magic on him. Adding to the same, Tainy is featured dealing with the black magic of her own. And J Balvin makes the song more catchy with his reggaeton beats and lyrics.
Taking this music track to the audience, J Balvin and Badshah posted on Instagram a short teaser of Voodoo before releasing it. It was captioned as – " "Namaste India Colombia Latino Gang! We coming this Friday, April 2022! #Voodoo @jbalvin @tainy Leggoooo." Not long after, this post got a lot of views and likes which was enough to create hype around the whole globe. 
Meanwhile, Badshah had a chat with Zane Lowe on Apple Music Daily where he said, "I think in the beginning it was purely for the love of music, which still exists, but then as I progressed through this journey, I had a lot more world to explore. On this song, I haven't done anything differently. I've been doing this for the last 10 years. I've just made myself enter Tainy's world and Balvin's world. I've brought my tiny piece… and like Jose, I want to do it in Hindi. I can't think of doing it in any other language. When they listen to my songs, I want them to come to our country and have a different perspective. I want them to speak. I want them to speak Hindi."
On the other side, J Balvin while having a conversation on Apple Music 1, mentioned "My vision always has been to expand my music. I didn't even know that I was big in India until Badshah explained to me what was going on there. So that was always my dream. I always wanted to travel my music around the world in Spanish, and I didn't want to do it in English because it just wasn't feeling that it was real to me." 
After knowing the thought behind this music video from Badshah and J Balvin, it is clearer than ever that this music was meant to expand globally and break the language barriers that were present before. Both the artists have done a tremendous job of creating such an upbeat music video.
This can be known by the love they have received from their fans where, as soon after Voodoo was released, it got 3.7m views on Youtube in the first 48 hours. Coming to the current charts, it has got 25m views, 314k likes, and 30k comments. 
It seems perhaps "Voodoo" has done some Voodoo on the people because they can't stop moving to the beat of it.
Source: The Telegraph India