Cricket happens to be one of the most popular and treasured sports in India. It constitutes a hype beyond Imagination. The Indian team players and coaches are as well renowned as the sport itself. Be it Kohli, Dhoni, or someone as brilliant as Shikhar Dhawan, named the "Gabbar of the Indian Team."
Talking about the Gabbar of the Indian Team, Shikhar Dhawan – who is representing Kings Punjab in IPL 2022 and is placed fourth in the list of Orange Cap players. As of Monday, May 16, maximum runs achieved in the edition The left-handed batsman has 421 runs in the edition, including an 88 and three fifties. Punjab Kings played its last match in the league on Sunday, May 22.
Apart from cricket, Dhawan is all set to make his debut and there are ongoing speculations that the cricketer has so far completed filming for a major mainstream film about which no details are revealed.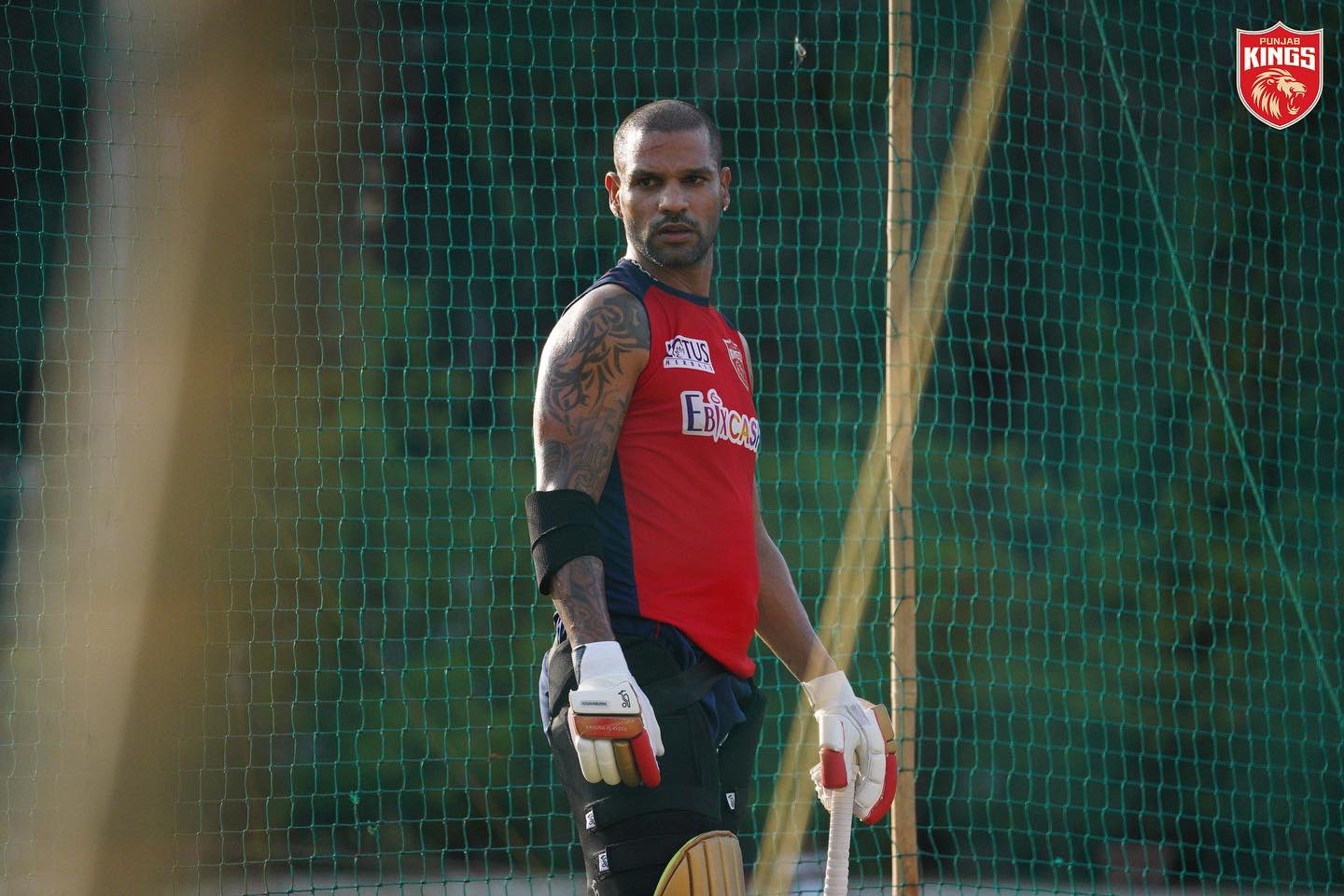 Shikhar was photographed on the sets of Akshay Kumar's Ram Setu, which also includes Jacqueline Fernandez and Nushratt Bharucha, in October of last year. This sparked speculation that the cricketer might appear in the film.
However, Shikhar is not finding his feet with Ram Setu, but rather Shikhar and Akshay are very good friends, which is why he was merely dropping by on the set just to catch up with the star.
Pinkvilla reported a source as saying, "Shikhar has always had high regard for actors, so when this part was offered, he gladly accepted it.
SHIKHAR DHAWAN AND HIS LOVE FOR FILMS AND SOCIAL MEDIA 
Shikhar was approached by the producers a few months ago since they thought he suited the character. It is not a cameo, but a legitimate full-length role. His role is important to the picture and it is bound to be released later this year.
Shikhar is undoubtedly a fan of Indian films. This was seen in January when he shared a clip on his Instagram account in which he was seen grimacing at Pushpa Raj's phrases. Dhawan looked stunning while delivering the classic speech from Allu Arjun's blockbuster flick, which grossed Rs 300 crores globally and became the highest-grossing Indian film of 2021.
Dhawan nearly always seeks to increase social media engagement with his Bollywood retakes and reels. He frequently uploads pictures of his family, particularly his son Zoravar, whom he adores. He has frequently appeared on Dhawan's social media.
It is seen that the cricketer is also friends with a lot of Bollywood celebrities like he is known for his friendship with popular Bollywood actor Ranveer Singh. Dhawan had tweeted a photo with the actor in December last year, captioned "Lovely meeting you as always bro. Big congratulations on the success of 83. Enjoyed watching it. Amazing movie."
We can't wait to learn more about the cricketer's new film and watch him on the screen showing his acting skills to the rest of the world. This player seems to be both a star cricketer and a promising dashing actor. We are certain he would be loved by the audience and he would charm everyone with his debut look.
Source: Google News