Sunrisers Hyderabad won by seven wickets, extending their three-match winning streak. Following two losses to begin the season, they have been clinical in chasing in their last three games.
Kolkata had a difficult day with the ball, as they tried hard but were unable to put any pressure on the opposition.
Hyderabad was a tad nerve-wracking. In Mumbai, Hyderabad chased down 176 for victory over Kolkata Knight Riders with 13 balls and seven wickets to spare, riding on a 94-run third-wicket stand between Tripathi (71) and Markram (68 not out). They then began to exert pressure.
Tripathi's 21-ball fifty set the tone for Hyderabad's dominance, repaying the team's faith after he was purchased for $1.13 million in the Indian Premier League's February auction. After Andre Russell's 37-ball blitz, which included four fours and six sixes, the uncapped Indian, who played for Kolkata the previous season, was dismissed, but Markram pressed on.
After that, Natarajan struck twice in one over to dismiss Venkatesh Iyer and Sunil Narine, putting Kolkata on the back foot.
Wickets continued to fall as Shreyas Iyer attempted to rebuild his 28-run stand before Malik bowled the skipper with a yorker at 150 kmph (93 mph).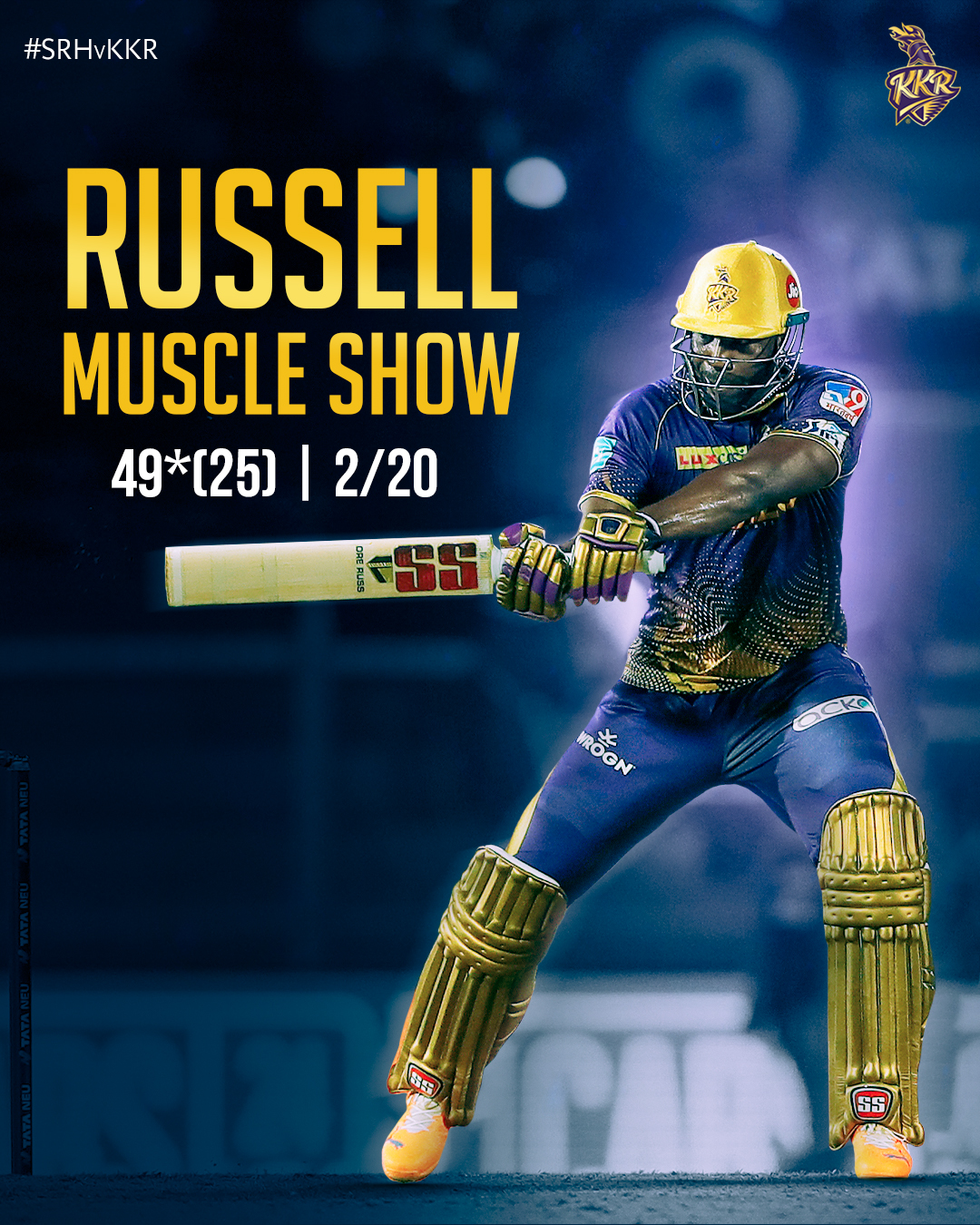 With Russell for company, Rana fought back and scored his fifty in 32 balls.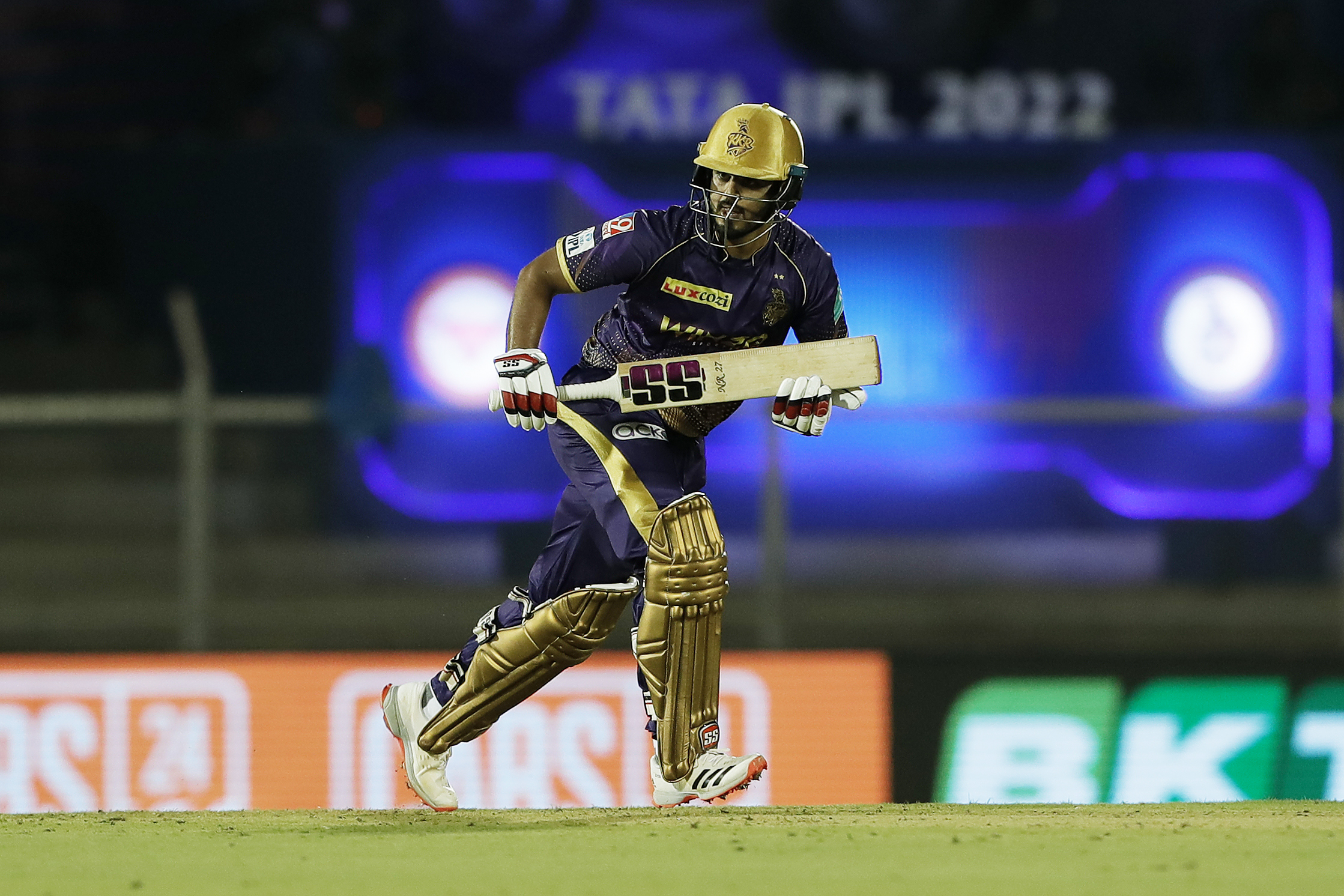 Russell kept up the rate after Rana's departure in the 18th over, adding 39 runs for the sixth wicket.
In his 25-ball knock, the West Indian all-rounder, dubbed 'Muscle' Russell for his power-hitting, finished off the batting with two sixes and a four, but it wasn't enough in front of the Tripathi show.
Following Kane Williamson's loss against Andre Russell, the two teamed up and mounted a spectacular counterattack that stunned the KKR.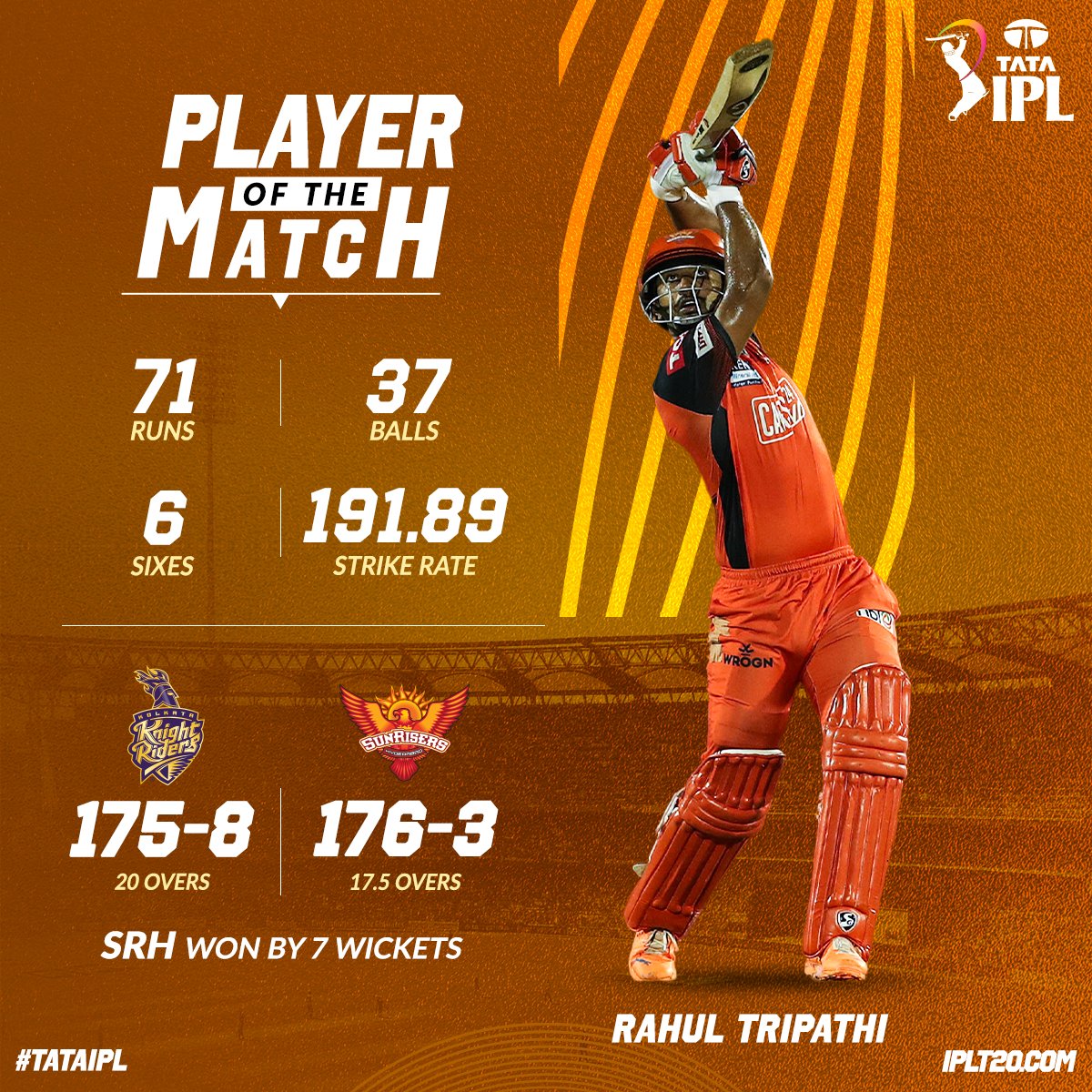 It was too late for the Knight Riders by the time Russell returned for his second over and took the crucial wicket of Rahul Tripathi. Earlier For KKR, Aaron Finch had a sluggish start, scoring only seven runs before being dismissed by Marco Jansen.
Finch looked promising early on when he hit Bhuvneshwar Kumar for a six in the first over, but Jansen dismissed the Australian limited-overs captain in the second. Aaron Finch took over for Ajinkya Rahane, who struggled in the opener after hitting 44 against the defending champions Chennai Super Kings in the tournament opener.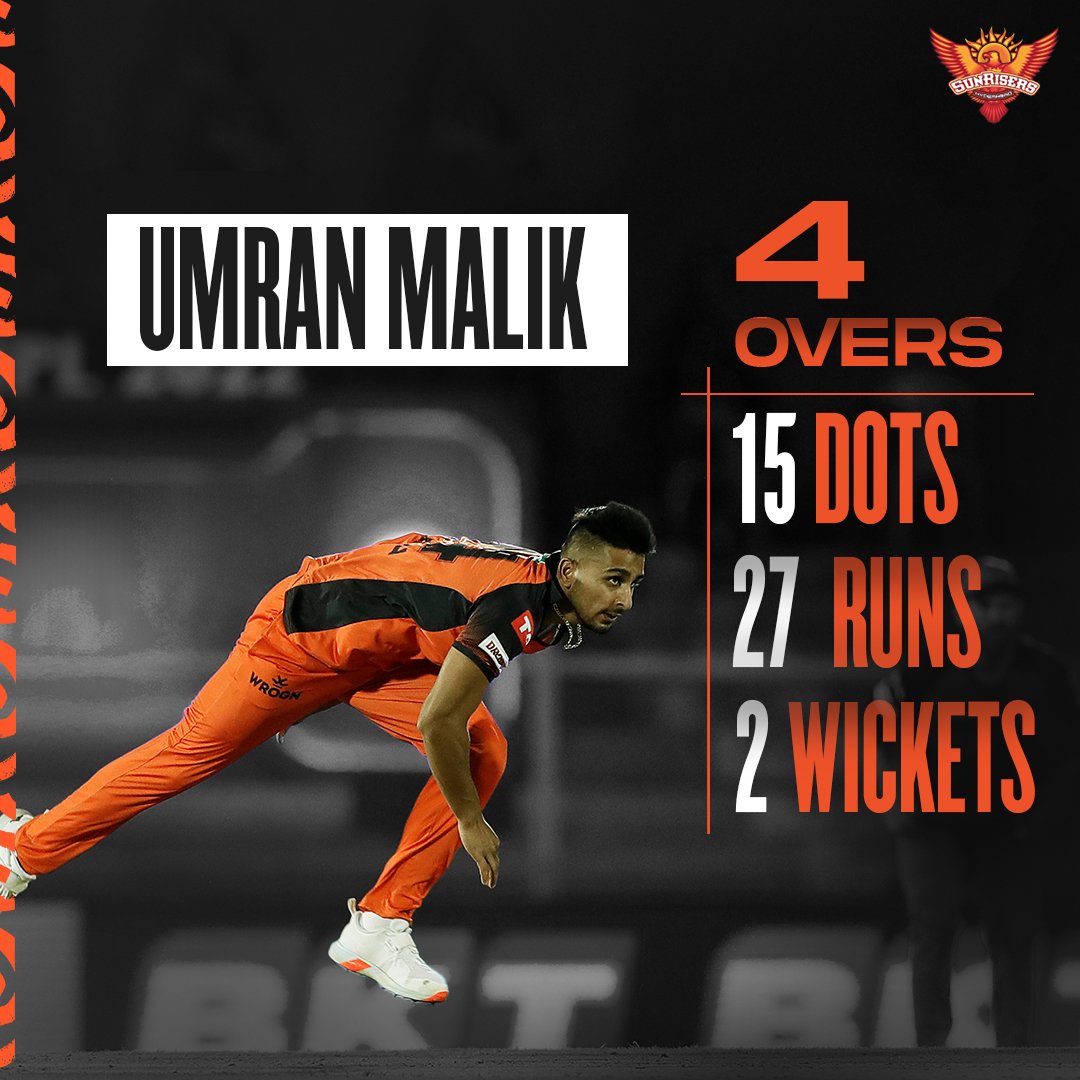 Meanwhile, Shreyas Iyer scored 28 runs in 25 balls  Iyer was expected to anchor the KKR innings at a crucial stage after a shaky start. Umran Malik's 148.8 KMPH thunderbolt had smashed the stumps, and the KKR captain was on his way back to the dressing room.
In the Indian Premier League, Umran Malik has been a fast and aggressive bowler who has gone for runs while also picking up wickets at crucial times for his team. Kolkata didn't do much to create pressure early on when the ball was swinging, but once the ball was coming perfectly onto the bat, it was just a procession for them, and they waited rather than taking any risks.
As the other bowlers were put to the cleaners, Sunil Narine was the only one who was cost-effective. Andre Russell claimed two wickets, while Pat Cummins nabbed one but gave up a lot of runs.
Hence As the runs continued to pour from the bat for SRH, the fifty partnership was up for the third wicket.
SRH needed 49 runs off the last six overs as Markram smashed three fours in a succession. Tripathi's at-bat came to an end as he was caught at long-on by the right-handed batter.
Markram continued his batting exploits and reached his half-century in the 16th over, scoring 13 runs. The right-handed batter smashed one four and two sixes to put the game out of reach.
Source: Indianexpress.com