GT vs MI: Mumbai Indians left-arm fast bowler did an unbelievable job by winning the match out of the blue. Australian fast bowler earlier had showcased his credentials in BBL and was a part of the Australian national team but this was the first time very took the opposition by surprise in the Tata IPL 2022.
He had to bowl to David Miller, Rahul Tewatia, and Rashid Khan all these three batters have been too good as earlier they had chased down 22 runs in one over. Daniel Sam's was clever in his variations as he bold wide of term and then a short ball he uses the pace he didn't give any pace to batters which indeed was the master-stroke
MI's outstanding never to say die attitude
MI made a statement that they may be out of the tournament but they can spoil parties of teams. The likes of bumrah and Daniel Sam's made sure that they contain the batters as a couple of hates and boundaries would have made the job turn and the state for Gujarat Titans.
The entire crowd at Brabourne Stadium was formed up after the victory as there was a lot of support. Rohit Sharma made a statement and proof that he is still the best captain in the history of IPL.
Unnecessary wickets gifted by GT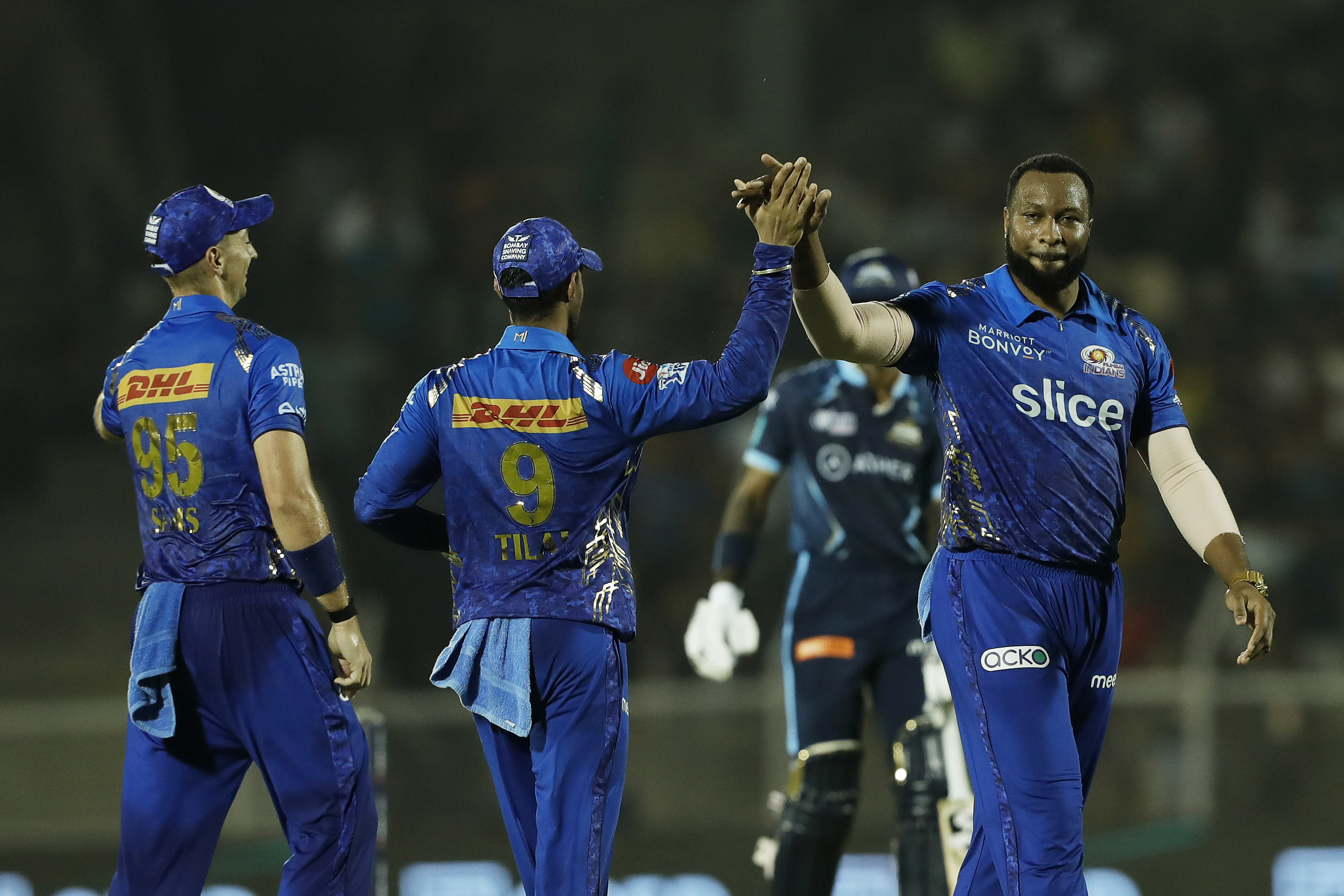 Just at the brink of the match, Hardik Pandya was run out which proved to be the turning point. In the last over Rahul Tewatia got run out which damaged their chances of winning. These run-outs affected the teams and dynamics as chasing 20 runs in 2 overs and 9 runs in one over isn't a big task for teams like Gujarat Titans or any other team.
This is a wake-up call for Gujarat Titans as the top order better like Shubh Mangal Hardik Pandya and Wriddhiman Saha have to play long innings of 70-80 runs like every time the finishers won't be able to finish which the GT fans saw last night which is the harsh reality.
What lies ahead for MI
MI management would be over the moon as finally team divide has started to school runs earlier the dropped him in the middle of the tournament which proves to be too costly otherwise am I would have got some chance of making it to the play-offs.
He played a brilliant cameo as his code 44 runs and made a statement that he is too good to be sitting on the bench. Before going to the next season and auction Mumbai Indians would hope that Ishan Kishan shows some talent as he has scored significant scores till now.
Head coach Mahela Jayawardene and captain Rohit Sharma would now give the last chance to Kieron Pollard to fire because he has been too silent as he is not only scoring runs but consuming a lot of deliveries which is not good at IPL and who knows he won't be the part of Mumbai Indians in the next season.